Place
206 N Cannon Blvd, Kannapolis NC 28083
Price
$2500
Registration Fee:
$50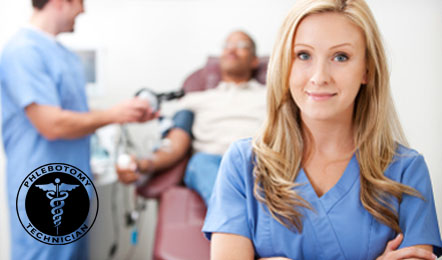 A Phlebotomy Technician is an integral member of the medical laboratory team whose primary function is the collection of blood samples from patients by venipuncture or micro techniques. The phlebotomy technician facilities the collection and transportation of laboratory specimens and is often the patients only contact with the medical laboratory. The need to assure quality and patient safety mandates strict professional behavior and standards of practice for these practitioners.
Specific Duties Include:
correct identification of patients prior to sample collection
collection of appropriate amounts of blood by venipuncture or dermal puncture
selection of appropriate specimen containers for specified tests
correct labeling of specimens with required information
appropriate transportation of specimens in a timely manner
professional interaction with patients and clinic personnel
processing of specimens for delivery to appropriate laboratory departments
maintenance of records manually and electronically
compliance with all safety regulations
maintenance of professional updates
professionalism in appearance and conduct
Graduates eligible to apply to take the exam to become certified by the National Healthcareer Association (NHA).
Externships
This program requires the student to complete a 120-hour unpaid externship in an
accredited lab and under the supervision of a Certified Phlebotomy Technician or Medical Technologist
Duration: 3 months
Price: $3,055  (Tuition: $2500, Books: $105, Tools: $50, Other costs = $400)